General Information
Start/ End: Paro/ Paro
Duration: 6 days/ 5 nights
Tour Route: Paro – Thimphu – Punakha – Paro
Tour Customize: Definitely! (Tell us your specific requirements in the inquiry form)
Guide/s: Local Guide (English Speaking Guide or Other Languages depends on your Request)
Transportation: Private first-class air-conditioned vehicles
Accommodation: Listed below or equivalent. Rooms with private bath or shower, hotel taxes, porterage, tips, and service charges.
Brief Itinerary
Day 1: Paro Arrival & Sightseeing
Day 2: Thimphu Sightseeing & Optional Hiking
Day 3: Thimphu – Punakha
Day 4: Punakha – Paro
Day 5: Taktsang Monastery Hiking Journey
Day 6: Paro Departure
Full Itinerary
Day 01: Paro Arrival & Sightseeing (L, D)
Your flight to Paro International Airport from India will likely include breathtaking views of Mount Everest, Kanchenjunga, and other famous Himalayan peaks, including the sacred Mount Chomolhari and Jichu Drake of Bhutan.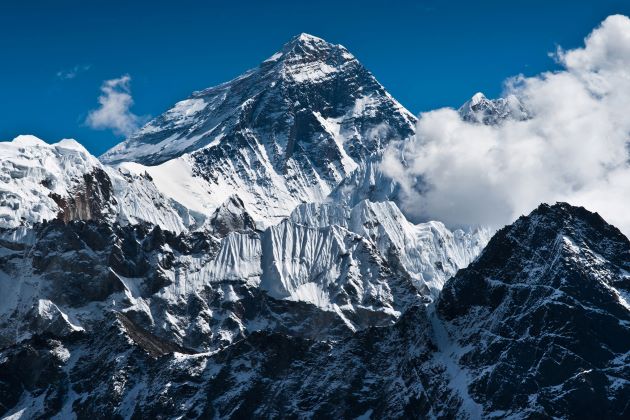 On arrival in Paro, meet your guide and driver after clearing immigration and customs. Then your guide and driver will transfer you to a local restaurant for lunch and after that proceed for local sightseeing. First, visit the National Museum of Paro which gives an excellent introduction to Bhutan's history, culture and religion. The museum exhibits a good collection of Bhutanese textiles, manuscripts, books, murals, armors, crafts, traditional utensils, philatelic collections, and more. Next, visit the impressive Rinpung Dzong Fortress that houses the office of the district administration and religious body.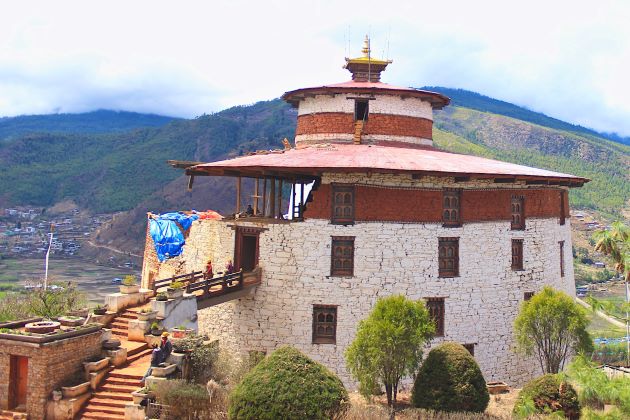 Now take the scenic one-hour drive to Thimphu, the capital, with a stop for a short walk at the 13th-century temple of Tamchog Lhakhang built by the famous Tibetan iron-bridge builder Thangthong Gyalpo, who was also a physician, teacher, and a saint! The temple is owned and maintained by his descendants.
In Thimphu, settle in before a walking tour of the tiny city. Thimphu is probably the only capital in the world without any traffic lights! Take a stroll and visit the Memorial Chorten (shrine) of the 3rd King of Bhutan Jigme Dorje Wangchuk, and whatever else time and our interest allow. Overnight in Khang Residency or similar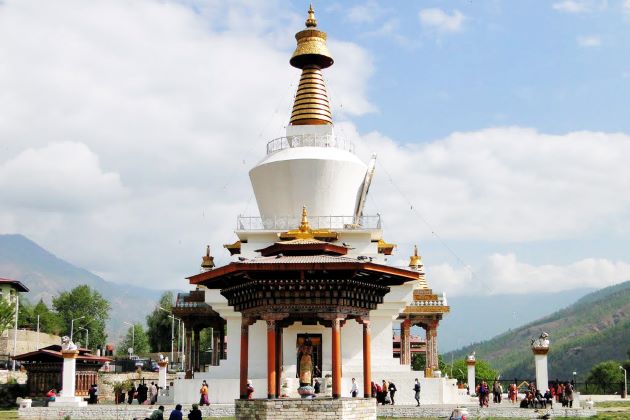 Day 02: Thimphu Sightseeing & Optional Hiking (B)
After breakfast, your adventures begin at a local market then participate in archery – the Bhutanese national sport. Then visit a small handmade paper factory across the river to see the traditional Bhutanese paper making method that uses "Daphne" or mulberry plants.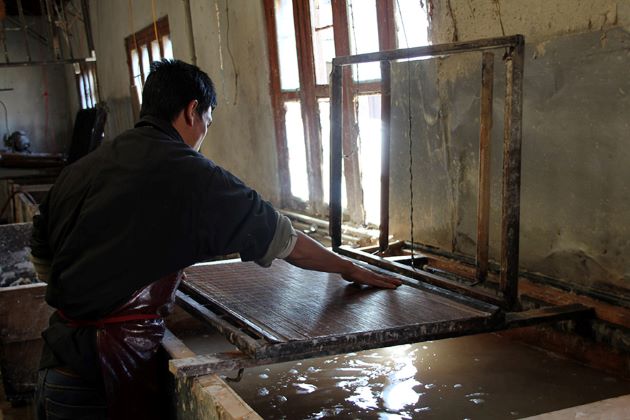 Later, visit the National Institute Zorig Chusum that offers a six years course on Bhutan's traditional arts and crafts that include painting, wood carving, embroidery, and statue making. Then head to the Folk Heritage Museum, a three-story mud and timber building that replicates a century-old traditional farmhouse that gives us a glimpse of not only the lives of ancient Bhutanese people, but also many rural people even today.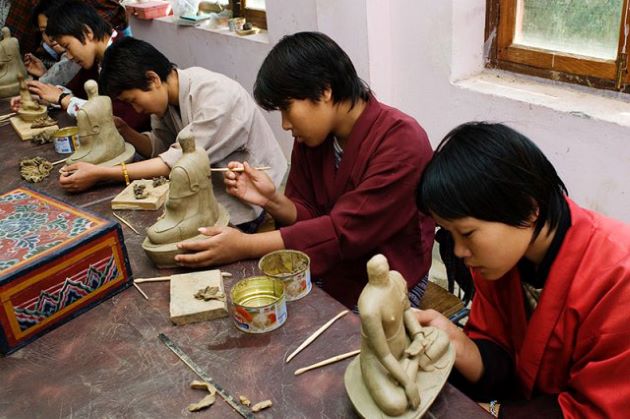 The afternoon will bring us to a grand panoramic view of the valley, followed by a short 10-minute hike through the forest to visit the Takin Sanctuary. Takin – a kind of sheep by way of antelope, is the national animal of Bhutan and believed to exist only in Bhutan Himalaya. On the way back to our hotel, stop at the Zilukha Nunnery in Drubthob Goemba, the home to about 60 Buddhist nuns.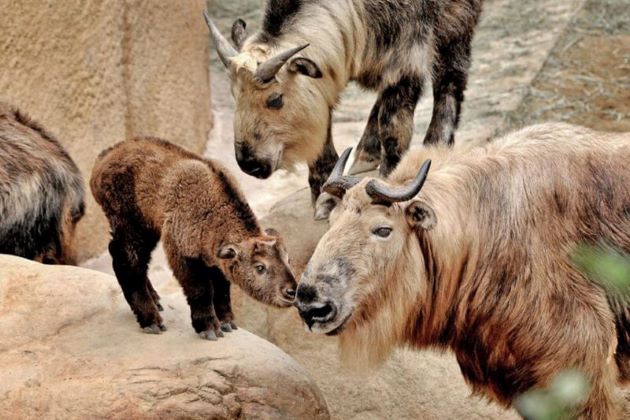 Afterward, explore the National Institute of Traditional Medicine, dispensary of traditional Bhutanese herbal and other medicines then discover the Tashichho Dzong that houses the Royal Throne, National Assembly, and the seat of Chief Abbot of the central monastic body.
Hiking option: Hiking enthusiasts keen to experience a monastic lifestyle away from the crowds of town can take a two-hour long hike (roundtrip) to Tango Goemba monastery in a trade-off with some sights listed above, though. Tango Goebma Monastery is Bhutan's highest learning center for Buddhist studies. If you wish, you can also attempt the Cheri Goemba Monastery which you need to allow another two hours for this.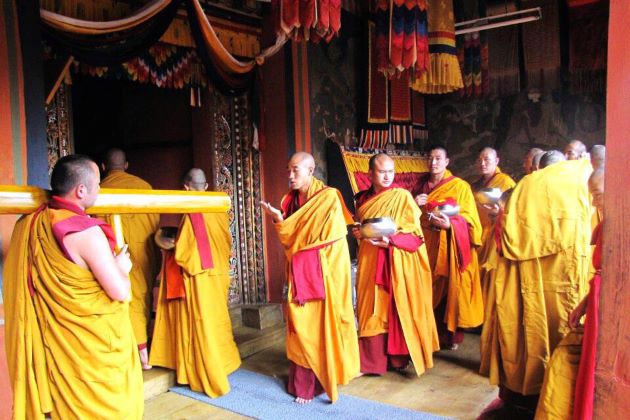 On the way back, stop at Pangri Zampa Temple – an astrology school for the state clergy. More than a hundred monks study astrology in this center. If anyone is interested, you can book a consultation with a monk. While there is no fixed rate, they expect a donation to the school. Overnight in Khang Residency or similar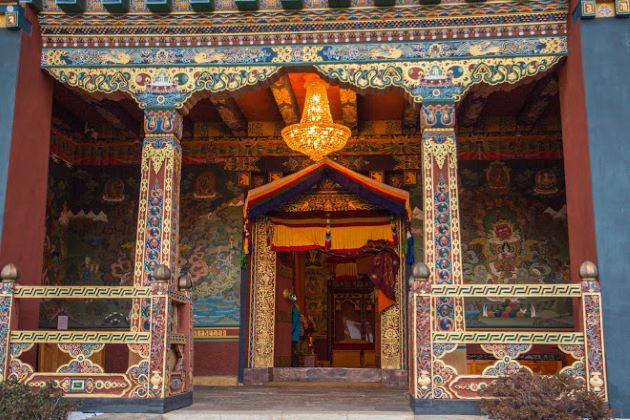 Day 03: Thimphu – Punakha via Dochu La Pass (B)
After breakfast, begin a scenic drive to Punakha, the former winter capital of Bhutan. As we leave Thimphu behind, the road gradually winds up through villages and pine forests to Dochula Pass marked by 108 Buddhist shrines, flickering with sacred prayers flags offered by the Buddhist devotees. On a clear day, the pass offers a superb panorama of the snow-capped mountains and the valleys.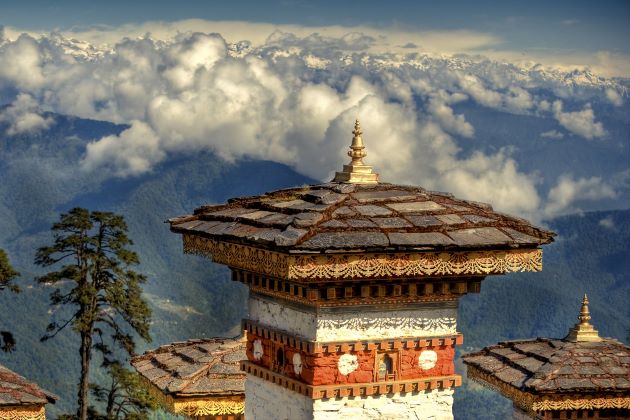 From Dochu La Pass, the road drops gradually with changing vegetation from alpine to sub-tropical type and in two hours later, reach Punakha – the former winter capital of Bhutan. After a rest, take a short drive past Punakha Dzong, following the Mo Chu River upstream and park our car by the river in Yepaisa Village. Cross the river by a suspension bridge, and then start hiking. First, walk through paddy fields, and soon the trail twirls up a hill leading to Khamsum Yulley Namgyal Chorten. Built by the Queen Mother, this temple is an example of Bhutan's most beautiful traditional architecture. The total hike should take about 45 minutes, and the return trip should take much less than that.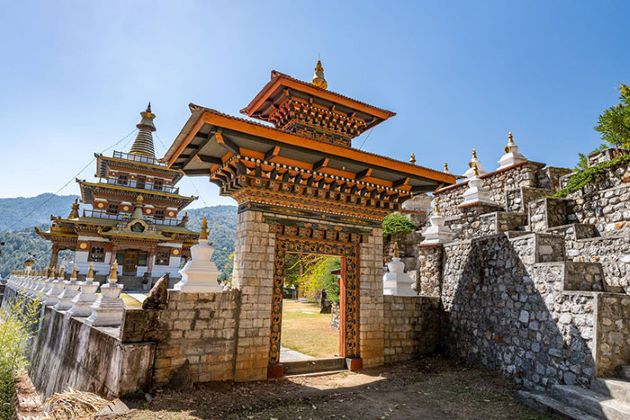 If you want to experience a Himalayan White Water Rafting, Mo Chu River offers rafting opportunities, and the put-in point is just below the bridge views of Punakha Dzong and opportunities to see various birds on the riverside (additional cost). Next, visit the stunning Punakha Dzong, probably the most impressive of all the Dzong (fortress) architectures of Bhutan. It has served as the winter capital of Bhutan, and even today the chief abbot moves here for the winter retreat. Overnight in Drubchu Resort or similar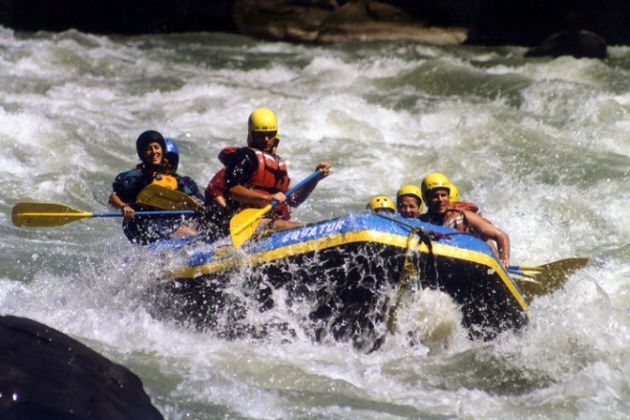 Day 04: Punakha – Paro (B)
A short and easy hike that you should not miss is Chime Lhakhang. It's less than 25 minutes from the main road, and the trail goes through paddy fields and villages. The houses here depict phallic symbols on the walls and the doors! You might even see the door handles or knobs carved out in the shape of a phallus! The temple has a link with the Lama Drukpa Kuenley who was famously known as the Divine Madman for his funny way of teaching, referencing love, romance, and sex! Bhutanese childless women visit the temple for fertility blessing.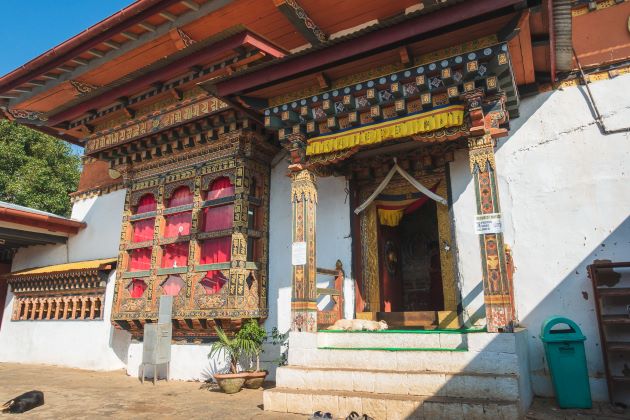 Now, retrace the drive across Dochu La Pass to Paro. It's worth stopping at Lamperi Botanical Garden that preserves the rich fauna including Rhododendron flowers. After lunch, continue to travel to Paro. The rest of the day is at leisure. Overnight in Khangkhu Resort or similar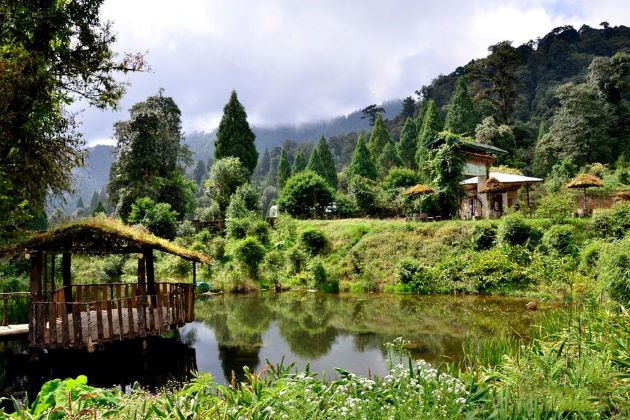 Day 05: Taktsang Monastery Hiking Journey (B)
A special day, with an early start. After breakfast, hike to the famous Taktsang Monastery, also known as the Tiger's Nest, a highlight of any trip to Bhutan. Legend has it that Guru Padmasambhava, known as Guru Rinpoche by Tibetans and Bhutanese, flew on a tigress from Tibet and landed at the monastery's site. Guru meditated in a cave here, it is said, and subdued the local demons and established the supremacy of Buddhism in Bhutan.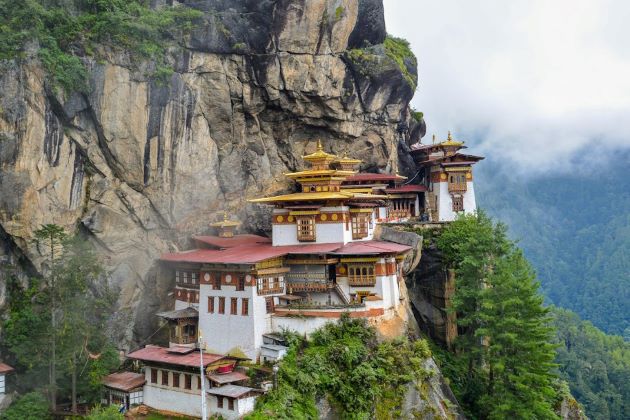 The monastery dramatically perches on the edge of a 4000-foot cliff above the valley floor and makes an unbelievable sight. The hike up is less than three hours for a fit person. You can also rent a pony that can take you up to Taktsang Cafeteria, situated in about two-thirds of the trail. Onward, the path is narrow and the return trip down is steep for the pony ride. This afternoon, visit a typical Bhutanese farm family, check out their dwelling and get an insight into their lifestyle. Bhutanese farm-houses are made up of wood without the use of a single nail!
Experience Traditional Hot Stone Bath (Optional):
After such an active day, you should enjoy a Bhutanese hot stone bath, an ancient Bhutanese method of curing skin ailments, joint pains, hypertension, stomach disorders, arthritis, and many other diseases. Your guide needs a one-day advance notice to arrange it. (Additional cost) Overnight in Khangkhu Resort or similar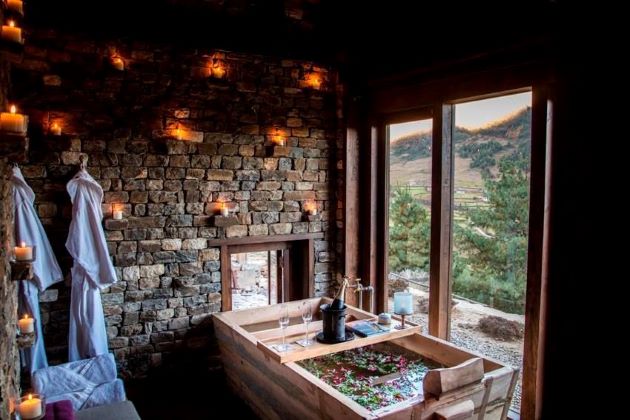 Day 06: Paro Departure (B)
After breakfast, your guide and driver will transfer you to the airport in time for your flight to the next destinations. Your Bhutan tour package ends.