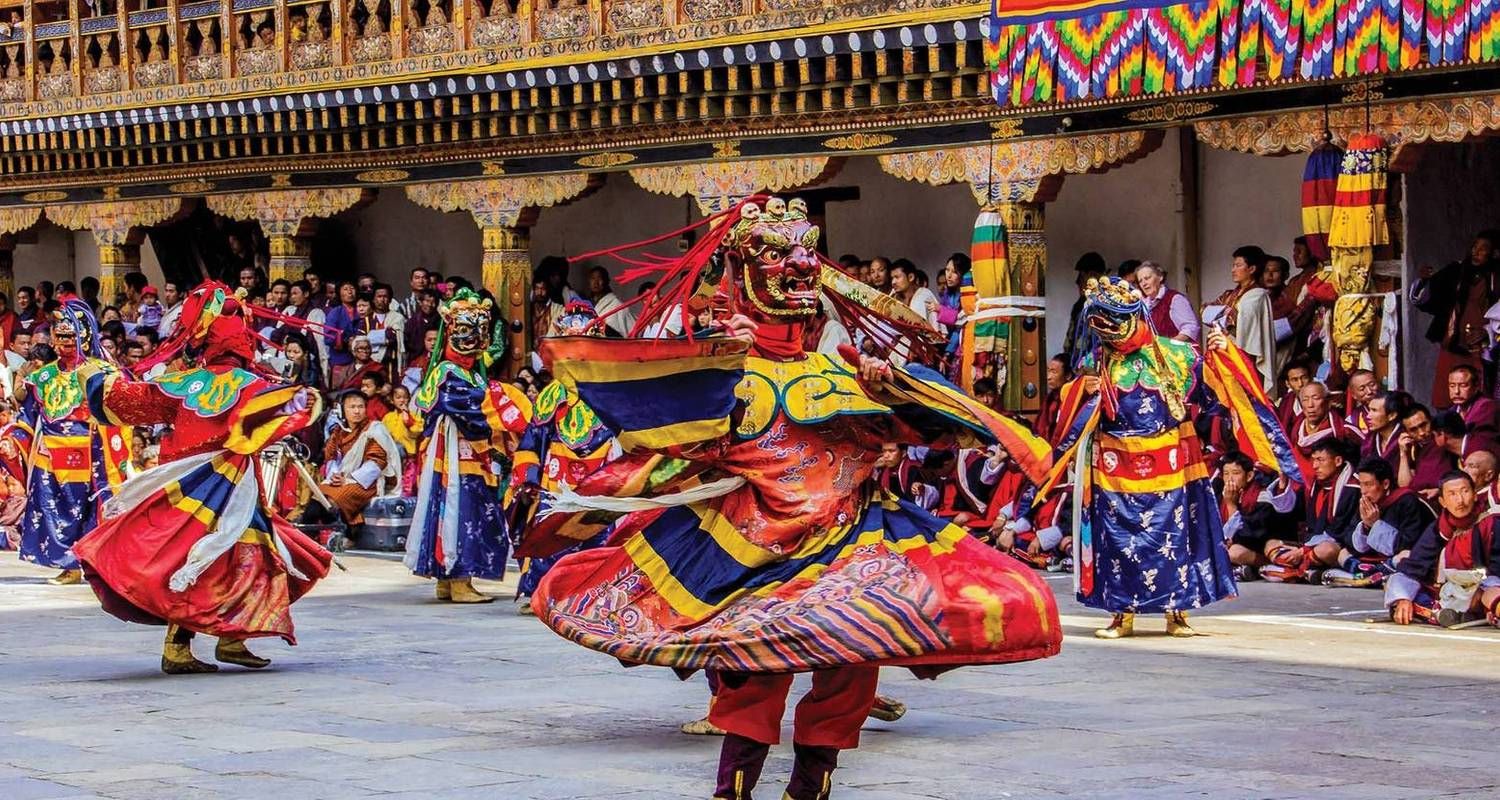 Bhutan Festival Tours & Holiday Packages 2023 – 2024 from India
Whoever asks the Bhutanese how to get an insight into the long-standing traditions & cultures of this kingdom, to get closer to their spiritual life, then the answer is to take part in wonderful Bhutan festival tours. This Buddhist country owning plenty of mysteries, ancient historical sites converges. Especially, this happiest country in the world has a chance to showcase the culturally spiritual values which have been playing an essential role in the locals' lifestyle for a long time through its lively and colorful festivals.
If you are planning a Bhutan tour package from India with a wish to indulging yourself in the vibrant Bhutanese festivals, experience the sacred ambiance and witness religious cultures of this land-locked country, do not hesitate to choose one of our ready-made festival tours in Bhutan in 2021. If you do not find the festival you want to attend below, please feel free to contact us to receive our help to customize your most impressive Bhutan festival tours as you wish.