Go Bhutan Tours – A Leading Tour Operator in Bhutan for Indian Travelers
About Go Bhutan Tours
Go Bhutan Tours is one of the most trusted travel companies based in Thimphu, the capital of Bhutan specializing in distinctive holidays to this kingdom for Indian travelers. We crafts itineraries ensuring a unique blend of professional services, distinctive experiences, and reasonable costs.
Unlike other tour operators and travel agencies in Bhutan that mostly just resell fixed tours, Go Bhutan Tours works with you to customize your immensely own unique trip. Every Bhutan trip is specially designed to your interests, with 1:1 help from our dedicated travel experts, every step of the way!
We've been building our team for more than 18 years with handpicking Bhutan specialists, guides, and drivers across Bhutan. As a leading tour company in Bhutan, we know the secret paths to stunning vistas, the untold history, and the hidden problems – like booking exclusive seats, and tables at outstanding local restaurants, not those tourist hangouts or hotel group tours use.
A Story to Tell...
Meet Henry, Our Founder & Chairman of the Board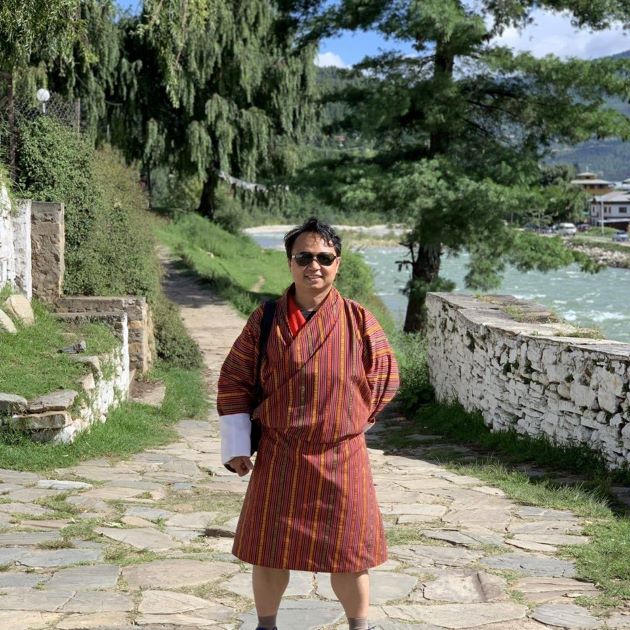 From a young man with love for Bhutan & India
Henry founded Go Bhutan Tours with the aim of delivering a valuable opportunity to Indian travelers to joyfully discover the charm of Bhutan. Once a tour guide, he was discouraged by prescribed vanilla group tours, tourism tricks, hidden surcharge, and detours. Henry decided to start something he would put his name and pride on, something that showed people the kingdom of Thunder Dragon.
The Desire to Share the Wonders of Bhutan
Henry was a guide in the 1990s but was discouraged that visitors only scratched the surface of Bhutan. Henry knew that there was so much to marvel at and experience outside the group tour experience. Back then all trips were all fixed, and visitors had zero flexibility to customize a trip around their interests. Henry wanted travelers to experience off the beaten track, of the guidebook, out of sterile parks, major attractions, and beyond the typical tour itineraries.
Distinctive Taste of Bhutan Travel
He wanted to get rid of detours to commission motivated stops, those shops wore a cloak as museums and listed on the itinerary as a 'sight-seeing spots,' and instead take visitors into the authentic charm of Bhutan, to talk to the locals, to strive authentic food at the kind of local restaurants and unlock the most happiest country in the world. Thus, Henry set about to run an award-winning tour operator, starting a website helping travelers journey inside Happiness. Go Bhutan Tours was born.
Our Mission
Go Bhutan Tours is happy to introduce you to the Kingdom of Happiness with its centuries-old heritage, unique cultures, and scenic landscapes. Nearly 18 years of operation, we are proud to be the connector between India and Bhutan in terms of tourism. We believe that the more Indian travelers visit Bhutan, the firmer the relation among the two countries is. That is what drives us ahead.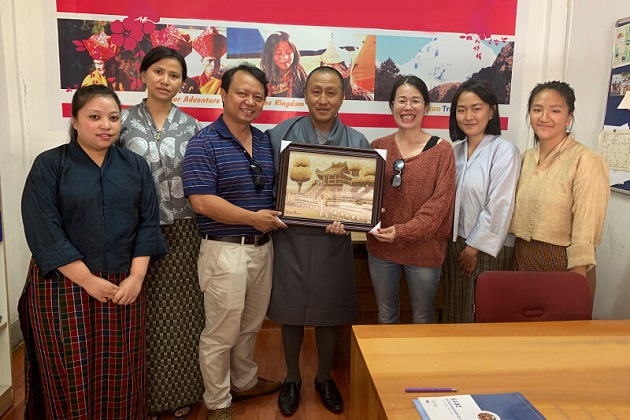 Go Bhutan Tours through Numbers
30,000+
Indian Guests Served
380,000+
Total Nights Served in Bhutan
36
The Largest Number of Travelers in One Group Handled
28
The Longest Trip from India to Bhutan
10+
Participate in Travel Associations
24
The Maximum Hours We Reply your Inquiry.
Book our Bhutan Tours with Assurances
Guaranteed Visa approval: Go Bhutan Tours has yet to disappoint a single of our clients in terms of Visa issuance.
Your option of hotels will be confirmed for your inspection before your arrival. We only book you on hotels which you love and would love again.
We will always joyful to change your guide, driver or vehicle on the first two days of arrival in Thimphu if you are not satisfied with our selection.
We are always here to help. Our world-class member services team is constantly available by phone or email — there's no automated system or call center; you will communicate with a real person.
Quickest: You can speak 1-1 to our local consultants or representatives and we will reply to you within 12 hours with the best tour options for you to decide on.
Simplest: Everything refers to our customers will be realized by our travel consultants, therefore, you do not have to worry about any complicated procedures such as making visa, booking flight ticket…
Flexible: Your tours can be confirmed via email or Whatsapp. You can also make your deposit or payment through a variety of channels: by cash, credit card or bank transfer.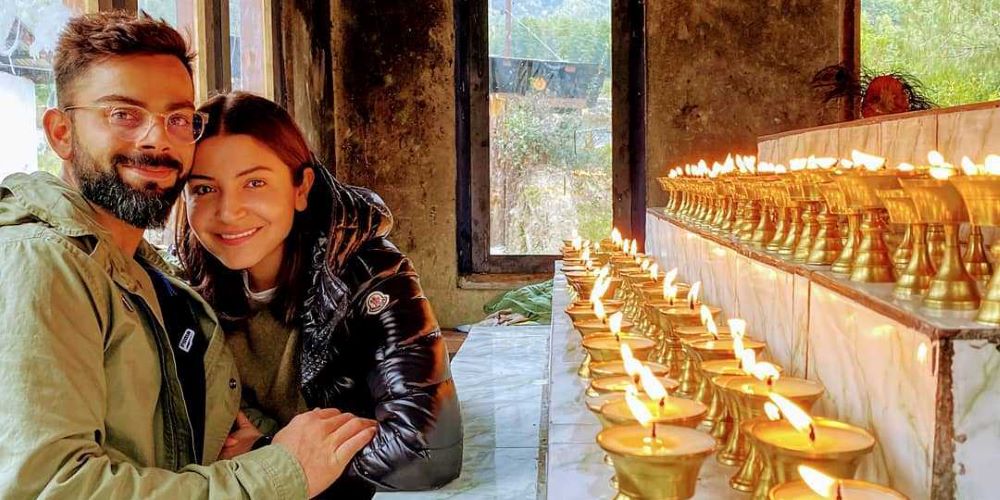 Our Priority is your Satisfaction
We aim to be the best local tour operator in Bhutan focusing only on Indian travelers who wish to travel our country. We are continually growing and keeping moving forward to upgrade our quality in order to deliver you the most memorable experiences.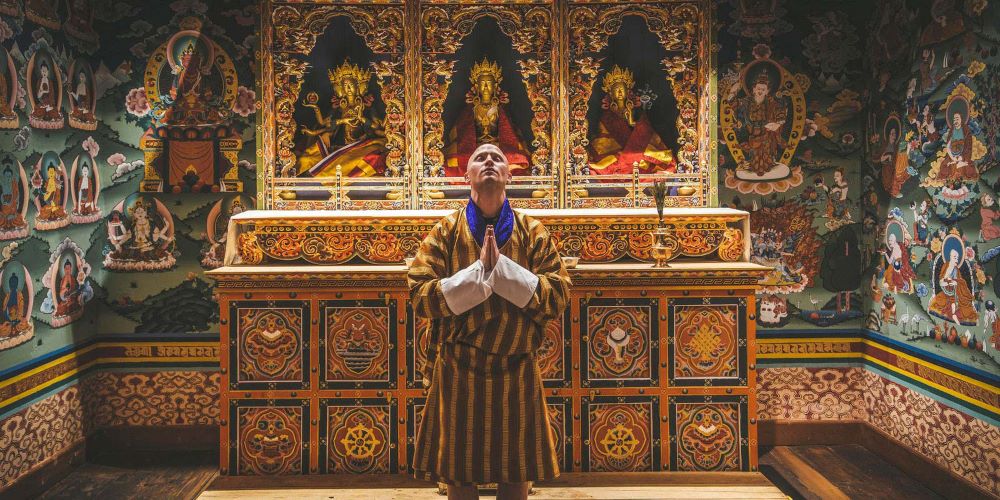 You will be Supported by Motivational Experts
We are passionate on traveling and always stay hungry innovating and being unique. As locals, we master every corner of our country to create the most authentic, in-depth and meaningful experiences in Bhutan. We understand that a perfect holiday rarely occurs by accident. It comes from the collection of perfect experiences and state of mind from those who are aware of what they do and thrives to achieve the best.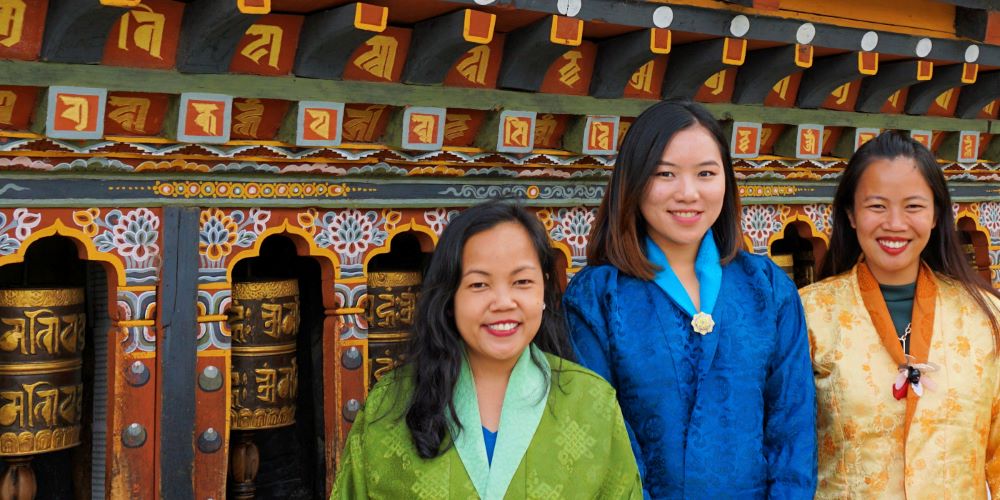 Best Value at Affordable Price
Attached to the ultimate aim to bring our happy clients the most wonderful journeys, Go Bhutan Tours offers holiday packages and travel services at the most reasonable and competitive prices. We appreciate your happiness when traveling with us rather than profiteer from tourism.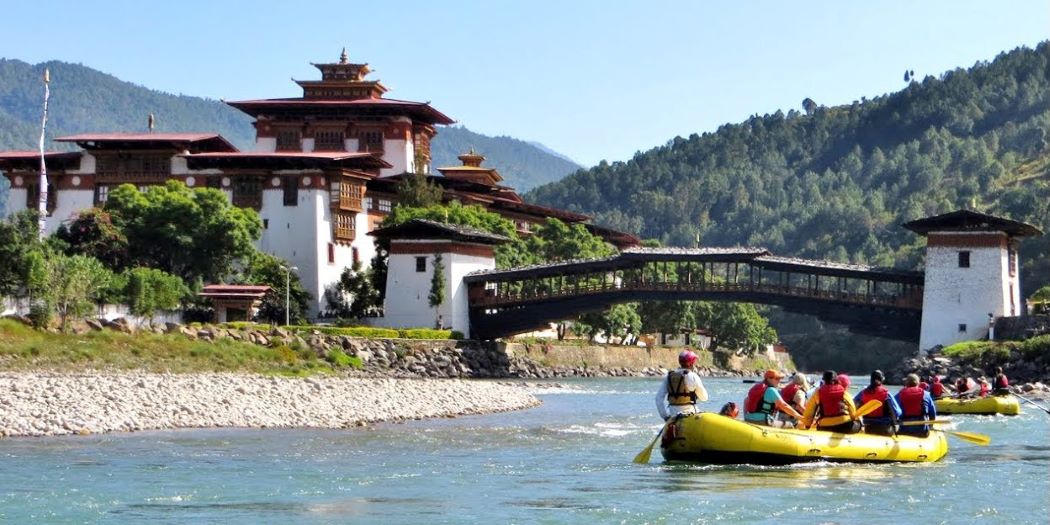 Safety First
As a professional travel agency in Bhutan, we always ensure the safety of any tour group from small to big. Our Safety Management covers the following elements of your trip including: Well-trained Tour Guides - Travel Insurance - Pre-tour Inspection Visits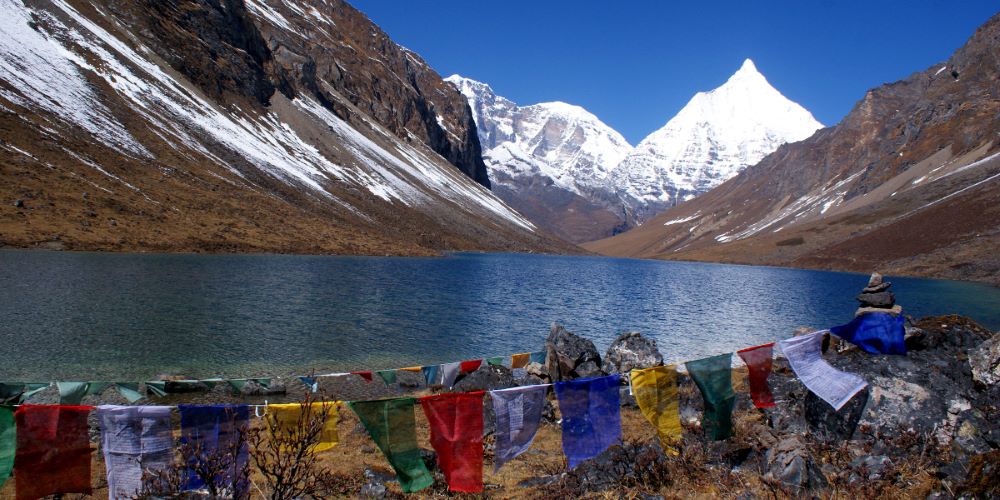 Free Inquiry - Easy Booking - No Hidden Costs
As soon as you make an inquiry to Go Bhutan Tours, you will be put in contact with a consultant who has been exploring the area deeply. Your consultant will first talk with you on the phone or exchange via emails to better understand your interest and specific requirement. Then, they will quote a tailor-made itinerary proposal that can be refined until you are satisfied and ready to book. This inquiry is totally free and you are under no obligation! When you are satisfied with the itinerary, book with your specialist and pay the deposit. The payment process will be carried carefully with your specialist right after the booking.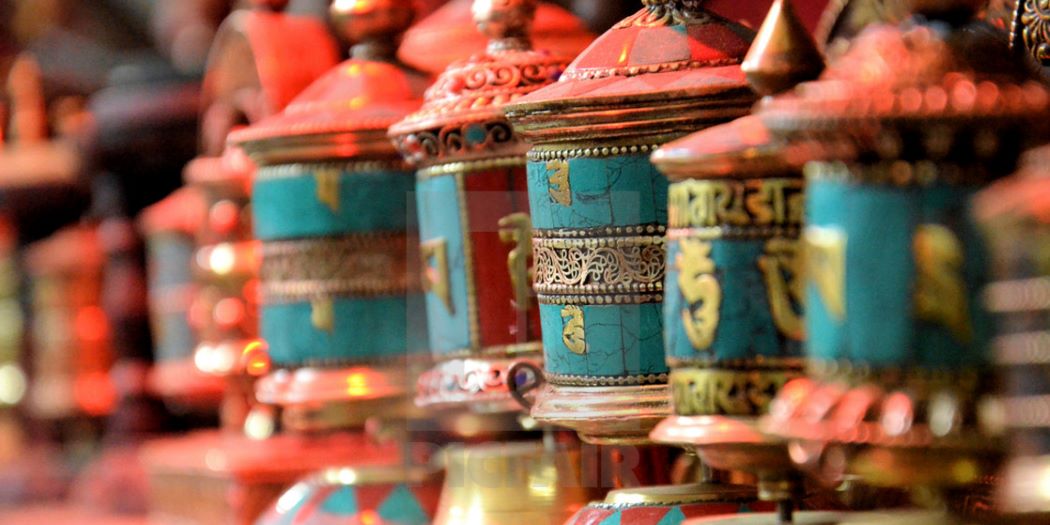 Trusted Payment
We offer 3 ways of payment options for you to choose when making payment after you book your tour with us. You can pay with your credit card, Western Union or One PAY to ensure that your bookings are always easy. We make sure that all the payment methods are at secure standard, convenience, and safety.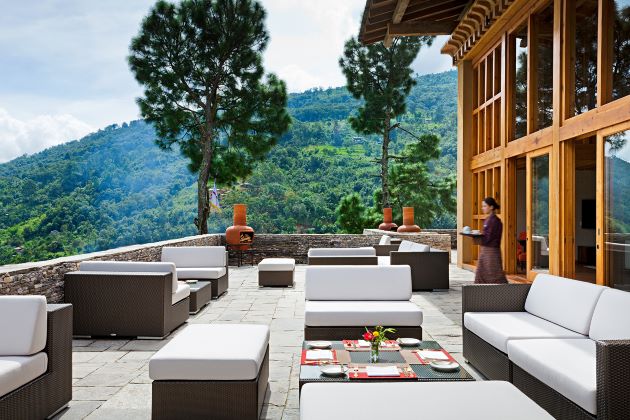 Our personalized service includes morning and afternoon refreshments freshly brewed plunger coffee, selection of teas, bottled mineral water, fresh fruit, and handmade biscuits and sweet offerings. Go Bhutan Tours company chef is an Australian with international 5* experience and responsible for training our trek cooks and assistants to provide cuisine innovative and wholesome trek cuisine. We also cater to a house for our picnic lunches, refreshment breaks, and morning alfresco breakfasts. Our tailor-made Journey service is offered to unique journey, personalized to incorporate levels of accommodation or simply ensure these handmade journeys fit into a time frame or budget. Go Bhutan Tour knowledge and experience enables us to create a journey of discovery in this mythical kingdom.
You Choose Us - You Get Us
Transportation: We offer wonderful transportation for a memorable trip. You will never have to worry about waiting for the driver too long.
Sightseeing: Our tour packages include sightseeing and scenic revealing the best of destinations you travel to. Enjoy inside visits of must-see sites with experienced local guides bringing each destination to life.
Personalization: We build free time into every vacation so you can unwind, eat, and explore the country your way. Whether you're big on history, art, music, or any other, we give you the freedom to truly personalize your trip.
Meals: When it comes to meals, we strike a perfect balance. We include meals to save your time and money, yet leave free time so you can sample your destination gastronomic delights on your own.
Accommodation: After a day of enjoying an exhilarating excursion, you want to unwind at a clean, comfortable hotel. We always select hotels with the best guestroom (with a private bathroom), service, and food.
Guidance: At the heart of every trip is the friendly and experienced local guide showing you around and help you maximize your free time. We go insist on the most professional Tour Designers and Local Guides.