General Information
Start/ End: Paro/ Paro
Duration: 11 days/ 10 nights
Tour Route: Paro – Dochu-la – Gasa –  Lungu –  Nulithang – Taksikha –  Gasa – Punakha – Thimphu
Tour Customizable: Definitely! (Tell us your specific requirements in the inquiry form)
Guides: Local Guide (English Speaking Guide, Other Languages depends on your Request)
Transportation: Private first-class air-conditioned vehicles
Accommodation: Listed below or equivalent. Rooms with private bath or shower, hotel taxes, porterage, tips, and service charges.
Brief Itinerary
Day 1: Paro Arrival
Day 2: Paro – Dochu-la Pass
Day 3: Dochu-la Pass – Gasa
Day 4: Trek from Koina to Lungu
Day 5: Trek from Lungu to Nulithang
Day 6: Nulithang Exploration
Day 7: Trek from Nulithang to Taksikha
Day 8: Trek from Taksikha to Gasa
Day 9: Gasa – Punakha
Day 10: Punakha – Thimphu
Day 11: Paro Departure
Full Itinerary 
Day 1: Paro Arrival
Kuzu zangpo la! Welcome to Bhutan – the Kingdom of Happiness. On arrival to Paro, visit National Museum and Rinpung Dzong, the castle where Bernard Bertolucci's Little Buddha film was shot. Later, enjoy a walking tour around the town. Note that your sightseeing tour might be subject to arrival time. Overnight in Paro.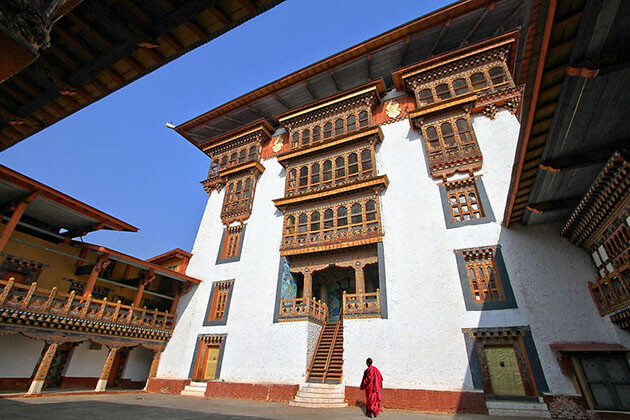 Day 2: Paro – Dochu-la
Today is a full day for you to hike to Taktsang Monastery which is well known as Tiger's Nest Monastery. This famous monastery perched dramatically 3015 meters is not only a beautiful place to visit but also a nice acclimatization hike before you start the trek. To take a better exercise of high altitude, you might optionally climb even above the main temple to Zangtopelri Lhakhang at 3350 meters. Today you will have a light picnic lunch on the way.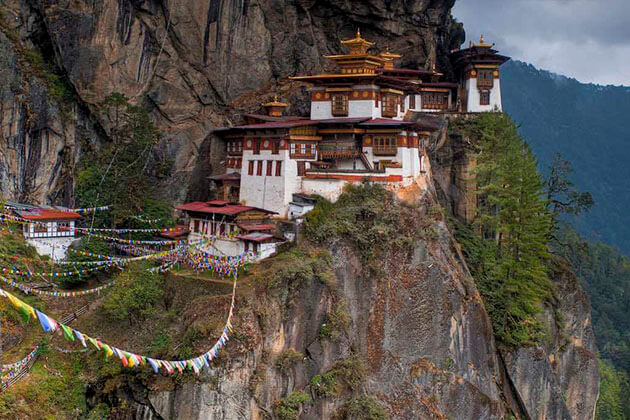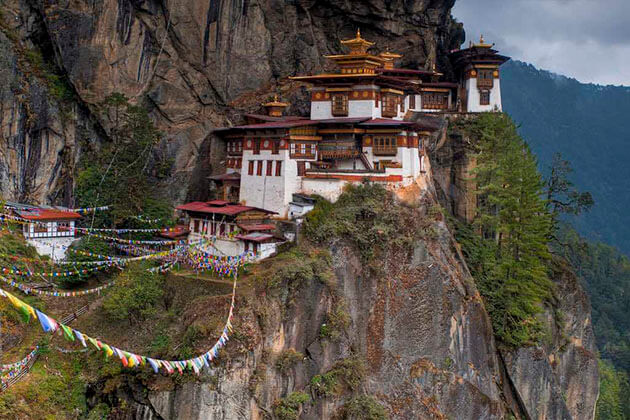 After visiting the temples, descend back to parking. In the late afternoon, visit the pristine Kyichu Lhakhang – one of the two oldest temples built in Bhutan. Drive to Dochu-la pass (3010m) and accommodation in the hotel. On a clear day, you will see the panorama of snowy peaks including Gangkhar Punesum (7540m), the highest mountain of Bhutan which was never summited by man and of course your destination, the Masagang (7194m). Overnight at higher altitudes will help with your acclimatization in the coming days.
Day 3: Dochu-la – Gasa, Drive
Koina Trek 3km, 1.5h, ↗40m, ↘300m.
Rise early this morning to capture the majestic sunrise on the mountain peaks. Then we start an early drive from to Gasa district. First, descend to Wangdue valley and go along the Mo Chu River through the dense forest. The last stretch of the road is very rough, so you will need to use hardy 4WD vehicles for this. After that, you will start driving by the rough road which will ultimately lead to Laya. As of now, it's very hard and sometimes even dangerous but doesn't panic and trust your driver. You will cross Bari-la pass (3,740m) and finally reach trailhead below that.
From here you'll start your trekking, which is quite short for this day. You need just to descend down Koina camp through the trail along with the road construction. Be careful on ice which might plague the path in the colder season. In Koina, you can either stay in a tent or sleep in the small house. Given that the campsite is usually muddy, the inside option is recommended. Overnight in 3200m.
Day 4: Trek Koina – Lungu
Trek 15km, 6-7h, ↗1100m, ↘500m.
Today will be a long day, ascending to the higher elevation. The trail from Koina first ascends above the river again to descend to the river bed. Continue along the Mo chu river further with some gentle ups and downs. You might need to do another tiring up on down in case of a high water level. After a few hours, you'll reach to Takshikha military camp where you get your permits checked.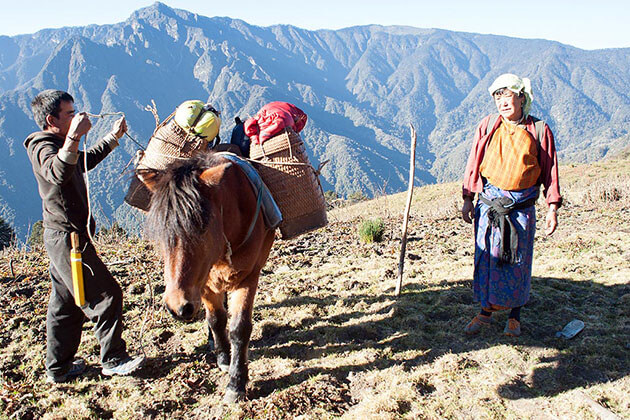 From here there is final approximately 300 meters climb to village Lungu village which is inhabited be Layap people. Layaps, also living in nearby villages of Layaps is mostly yak herders but recently they became quite rich due to harvesting of yarsa-gumba (cordyceps) fungus. Layap woman is famous for its antenna hat made of bamboo. The village is prosperous and you have the option to stay in a basic local house. There is also the shop here which is the last one for a couple of days. Overnight in 3740m.
Day 5: Trek Lungu – Nulithang
Trek 10km, 5-6h, ↗550m, ↘300m.
Start the hike from Lungu in direction to the east. The trail will be gently ascending offering a nice view of the village with the snowy peaks at the backside. The trail will continue traversing the steep hillslope offering nice views including the birds-eye perspective of Takshikha military camp. Finally, the trail will connect to the trail leading from camp to Masagang BC. Hike along with few hamlets and through the ruined old military camp.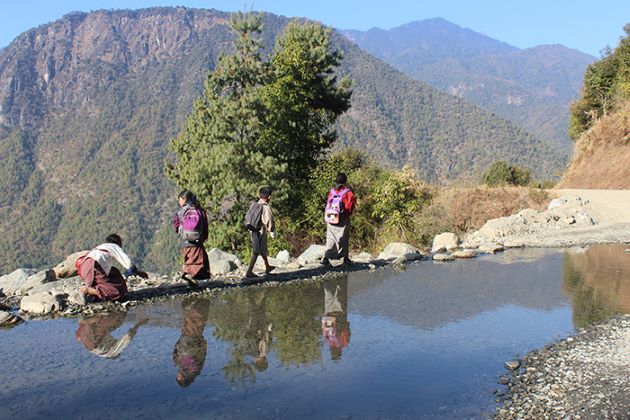 Cross the creek and continue hiking gently up, getting more views of the surrounding hills. Finally, the stunning view of Tsenda Kanga to the right and top of Masagang on the left will open. That is Somji camp also called Masagang Base Camp. Unfortunately, the place can sustain only a few tents, so bigger groups need to continue some 30 minutes down to Nulithang. By evening enjoy the last touches of light on Tsenda Kang! Camping in 4010m.
Day 6: Nulithang Exploration
Today you have several options of day hikes. Possibly the most rewarding trip is to climb to five thousand meters high "Chethola's viewpoint". This is quite a steep climb with no proper trail. You need to start in Somji and start climbing the hill by your right side. It will take some 3 to 4 hours to summit. The effort will be rewarded by an undisturbed view of Masagang and also 360° degree panorama of the high snowy peaks all around. Then you have to descend the same way down.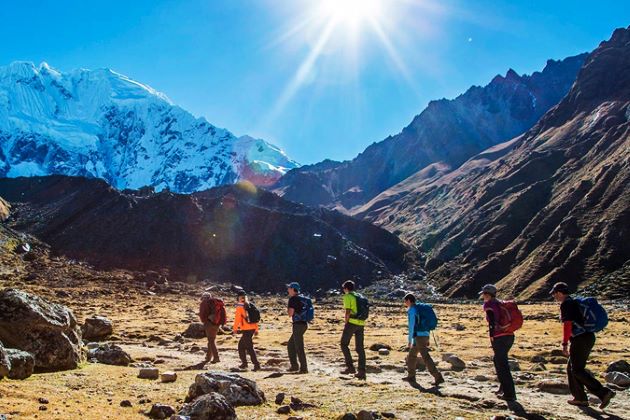 Another less demanding option is to climb another hill, just above Somji. Partly slid trail will lead ascending on the hill ridge. The view of Masagang will be gradually opening. In some 2 hours, you will reach to high herding campsite with an undisturbed view of Masagang, Tsenda Kang, Kang Bum and other peaks around. From here you can continue to the valley below Masagang glacier. If you feel strong, you can even try to reach ice lake from which mighty streamflow. Descend through the valley is beautiful itself with many nice views. There is a lot of rhododendrons that will blossom in the string. The trail is sometimes difficult to follow so advance carefully. The whole trip might take about 4 hours.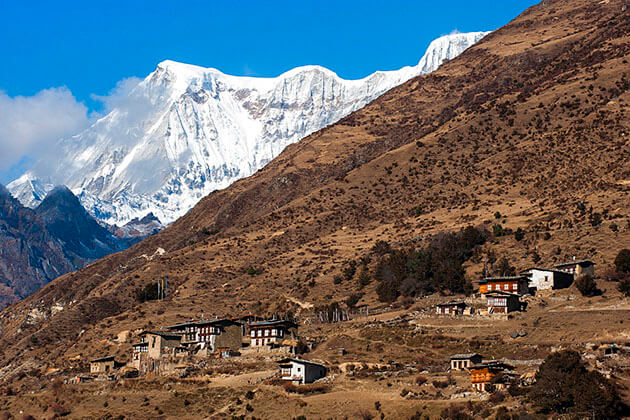 Finally, you can also hike north of the Nulithang to Phongme. Going there by the right side of the river and get back by the trail leading on the left side. This 8 hours round trip offers quite nice views of the mountains and landscape without climbing too high. Going just halfway, to a ruined castle or monastery is also a good and relaxing hike.
Day 7: Trek Nulithang – Taksikha
Trek 12km, 4-5h, ↗150m, ↘750m, overnight in 3440m.
Today you don't need to hurry as the trek is not that long and goes mostly down. You can even make some trips around the Nulithang before you start going back. Climbing some way above Somji or brief exploration in direction to Phongmey as described above are the viable options. You will go back the same way but instead of climbing up back to Lungu, you will take a direct way to Tashikha military camp. This place doesn't get too much sunlight so be prepared for a cold night. You might be invited by the Indian or Bhutanese soldiers to join them for tea or drink.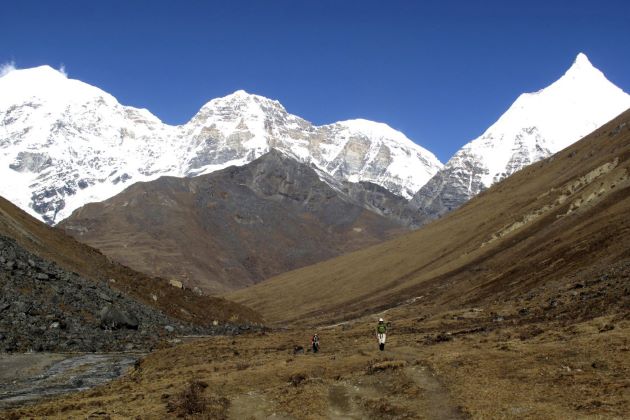 Day 8: Trek Taksikha – Gasa
Trek 12km, 6-7h, ↗710m, ↘860m.
This is the last day of the trek, following the same trail as the first day of trekking. Anyway, you will reach the vehicle by the afternoon and continue to drive to Gasa hot springs. Having a bath in the hot pools along with your staff or even visit numerous local bars will be a great tour conclusion. Overnight is in the local guest house with very simple facilities.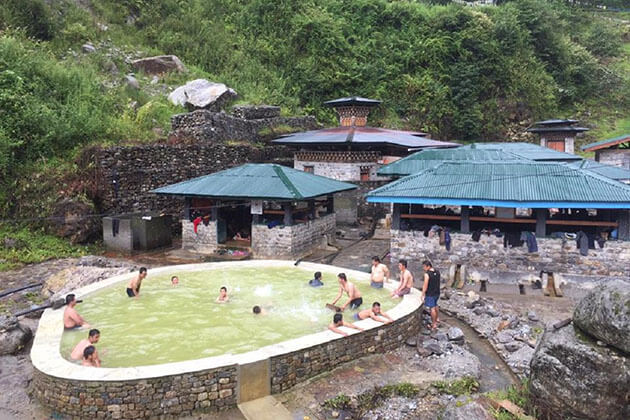 Day 9: Gasa – Punakha
Visit the Gasa dzong (castle) in the morning. There are good views from there and a few interesting chapels. The dzong is just completing the reconstruction of the main tower. Then start drive to Punakha. Visit Punakha Dzong, which is one of the most intricately decorated castles in Bhutan. Relax in temperate Punakha.
Day 10: Punakha – Thimphu
Early morning hike to Chimmi Lhakhang. Then drive to Thimphu. First sight is a gigantic statue of Buddha overlooking the valley and a nice city viewpoint. See Memorial Chorten, always busy with devotees. Walk-in Norzin lam street and see the traffic police signaling injunctions. Thimphu is the only capital in the world without traffic lights. Finish walk at the handicraft market where many interesting Bhutanese souvenirs can be seen and bought for a reasonable price. Evening in leisure enjoying the last day in Bhutan.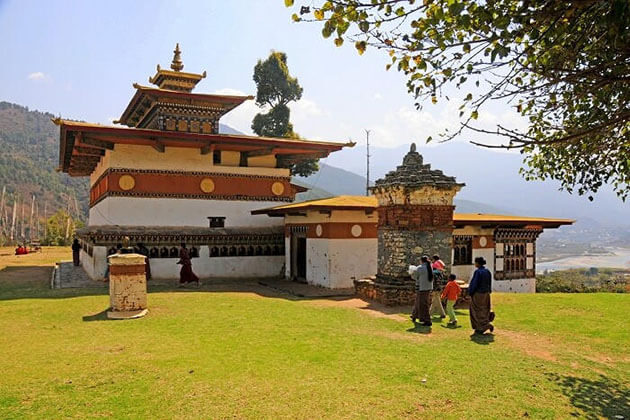 Day 11: Paro Departure
After breakfast this morning, drive to Paro and departure from Bhutan. Bhutan trip ends.