Along with Tibet and Nepal, Bhutan is one of the most stunning Himalayan countries in the world. Each year, the country is visited by many tourists from all over the world including Indian travelers. Hence, you would find a number of Indian restaurants in Bhutan catering to the people from the subcontinent. They vary in their quality and prices. However, the food is appreciated by most patrons visiting the country. Want to savor Indian cuisine in Bhutan, don't you? This article will give you the list of top 10 Indian restaurants in Bhutan serving the best Indian cuisine on your Bhutan holiday package.
Top 5 Indian Restaurants in Thimphu
Chh'a Bistro & Bar
Chh'a Bistro & Bar, one of the top Indian restaurants in Thimphu Bhutan – a rustic setting and friendly staff, this bistro and bar has a loyal following of people who love to get together for dinner here. You can savor both Indian and Chinese, also, Bhutanese and some other Asian dishes here. The view from the place is awesome which is why you would like to keep returning back here. Get yourself a few beers after a tiring day and get into their tasty appetizers. Without a doubt, this is truly one of the best Indian restaurants in Bhutan.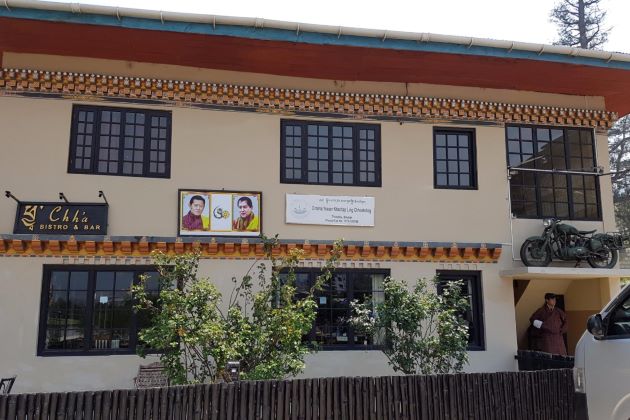 Address: Changzamtog, Thimphu
Cost: INR. 1200 for two
Cypress
Cypress – a moderately priced place and one of the best Indian restaurants in Thimphu Bhutan. You will find authentic Indian and Nepalese thali here which will be served as the perfect lunch or dinner on days when you are tired of sightseeing. Cypress is one of the most preferred Indian veg restaurants in Bhutan as the food tastes fresh and yummy. Their preparation of lentils (daal) along with other vegetable curries (Indian sabzis) are usually served with tawa rotis and rice, which the patrons enjoy a lot.
Address: Norzin Lam, Hotel Cypress, Thimphu
Cost: INR. 1000 for two
Masala Junction
This is one of the best places to indulge in authentic Indian food. Masala Junction has a diverse range of vegetarian as well as non-vegetarian options. You can enjoy dosas, typical Indian veg curries such as koftas and aloo/ paneer sabzi, or accompaniments like onion pakoras or even masala chai. The service here is fast and the ambiance is really friendly. Masala Junction is one of the perfect Indian restaurants in Bhutan to grab a hearty meal with friends and family on your trip to the country.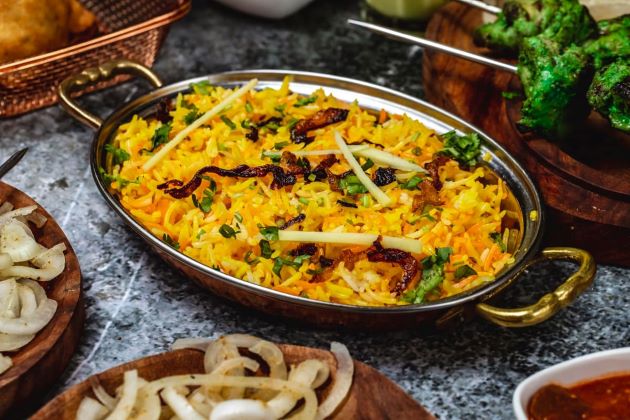 Address: Phendey Lam, Thimphu
Cost: INR. 1800 for two
Busy Bean Café
Think yummy momos with the hot piping mug of coffee! Although the cost of Indian food in Bhutan can be slightly on the higher end, Busy Bean Café is the place that you will enjoy spicy food at nominal prices. The place has decent lighting with quite a cozy ambiance. Most visitors tend to deem it perfect for a cold winter night when you can grab some scrumptious dinner.
Address: Hotel Pedling Building, Thimphu
Cost: INR. 800 for two
Ghasel
Ghasel is one of the only places to get Jain food in Bhutan and also a tourist favorite place when it comes to typical Gujarati food. You can easily grab your choice of a vegan or vegetarian meal here in the form of Thalis or a-la-carte. Furthermore, you can go with their veg curry, dal makhni, fried rice, chana masala, or other dishes without feeling worried about the quality or quantity. Ghasel is moderately priced and the food is the tastiest you will find in the country. Overall, this is one of the only pure veg restaurants in Bhutan.
Address: Norzin Lam, Thimphu
Cost: INR. 1200 for two
Best Indian Restaurants in Paro
Lotus Bistro
Lotus Bistro is one of the best Indian restaurants in Paro Bhutan. Perhaps, you should visit this place for authentic Indian food like daal roti and various curries. The Lotus Bistro offers a picturesque view of the surrounding mountains as well as the river along with scrumptious meals. The owner, also a chef here, takes extra care of the guests and interacts in a zealous manner. The service is prompt & the portions are large.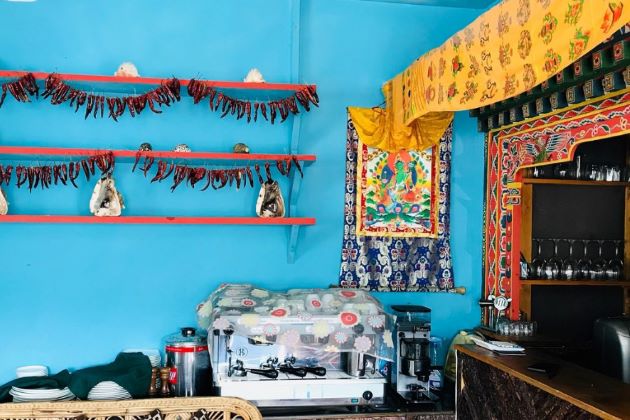 Address: Opposite Police Station, Paro
Cost: INR. 1600 for two
Park 76 Cafe & Pub
Think live music and fresh beer, as well as traditional Indian appetizers and finger-licking food – Park 76 Cafe & Pub, is certainly one of the best Indian restaurants in Paro, Bhutan for a night out. Also, the place is perfect to hang out with your friends. It is an insight into the Bhutanese youth. You will find yourselves tapping along to many pop songs of today well-known in the subcontinent. The food tastes good and the gentry that will give you quite a different feel from the usual places in Bhutan.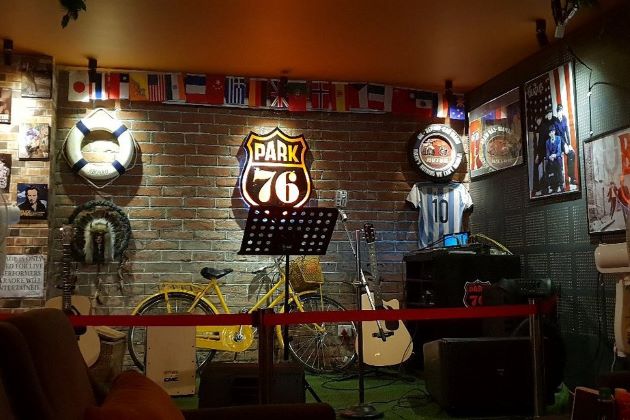 Address: Near Children's Park, Paro
Cost: INR. 2000 for two
Top Must-visit Indian Restaurants in Bhutan
The Park Restaurant
If you are craving real Indian food in the country, The Park Restaurant is one of the best Indian restaurants in Bhutan to go to. The seating is quite informal and the staff always smiles. The food here is made fresh and tastes homely. You will find so many Indian patrons favoring this place over many others after grueling travels in the hills of Bhutan. Bhutanese and Chinese cuisine can be found here too.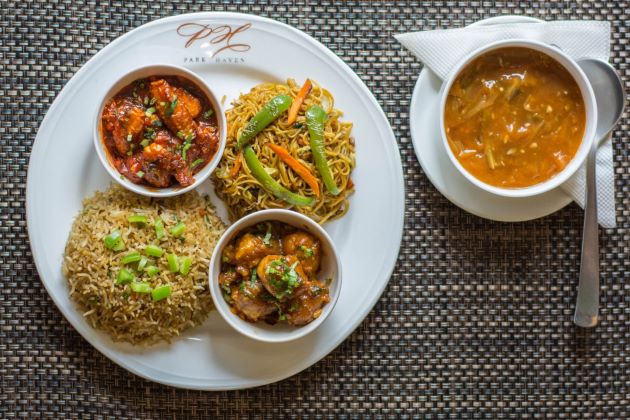 Address: Hotel Park, Phuentsholing
Cost: INR. 1200 for two
Bukhari
One of the best Indian restaurants, Bukhari is the place to grab delicious dinners in the town of Punakha. The chef here whips the tastiest food without budging an inch. You will be amazed at the quality and diversity of the dishes available here. If you are a vegetarian, it is so easy for you to find a number of dishes to satiate your appetite at the place.
Address: Uma Punakha, Punakha
Cost: INR. 1800 for two
Tshering Phuensum Hotel
In case you are traversing outside the capital Thimphu, it is certainly a bit not easy to find Indian vegetarian food in Bhutan. Tshering Phuensum Hotel is the answer to all your questions. It is dimly lit and has a nice, cozy ambiance. The service is quite efficient along with the food is priced all right. The menu is not that diverse, but whatever is available is quite delicious. Along with typical Indian cuisine, you can also savor Chinese and Thai food here.
Address: Gatoen Lam, Phuentsholing
Cost: INR. 1000 for two