General Information
Start/ End: Paro/ Paro
Duration: 5 days/ 4 nights
Tour route: Paro – Thimphu – Punakha – Paro
Tour Customizable: Definitely! (Tell us your specific requirements in the inquiry form)
Guides: Local Guide (English Speaking Guide, Other Languages depends on your Request)
Transportation: Private first-class air-conditioned vehicles
Accommodation: Listed below or equivalent. Rooms with private bath or shower, hotel taxes, porterage, tips, and service charges.
Brief Itinerary
Day 01: Paro Arrival – Transfer Thimphu
Day 02: Thimphu – Punakha, Sightseeing & Trekking (B)
Day 03: Punakha – Paro (By Car, 4 Hrs), Paro Sightseeing (B)
Day 04: Paro Hiking (B)
Day 05: Paro Departure (B)
Full Itinerary
Day 01: Paro Arrival – Transfer to Thimphu
On arrival at Paro International Airport, meet your guide and driver then you will be transferred to a local restaurant for lunch. After lunch, visit the National Museum of Paro which gives an excellent introduction to Bhutan's history, culture, and religion. The museum exhibits a good collection of Bhutanese textiles, manuscripts, books, murals, armors, crafts, traditional utensils, philatelic collections, and more. Then descend to the impressive Rinpung Dzong Fortress that houses the office of the district administration and religious body.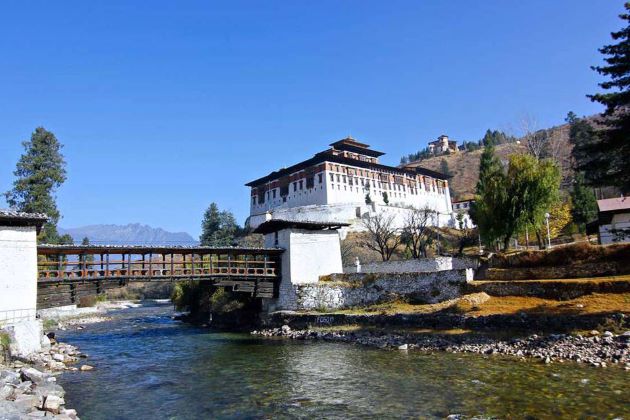 Afterward, take the scenic one-hour drive to Thimphu, the capital, with a stop for a short walk at the temple of Tamchog Lhakhang which was built by Tibetan iron-bridge builder Thangthong Gyalpo –a famous architect, physician, teacher, and a saint of the 13th-century
On Thimphu arrival, settle in before a walking tour of the tiny city. Thimphu is probably the only capital in the world without any traffic lights! Take a stroll and visit the Memorial Chorten (shrine) of the 3rd King of Bhutan Jigme Dorje Wangchuk, and whatever else time and our interest allow. Overnight in Khang Residency or similar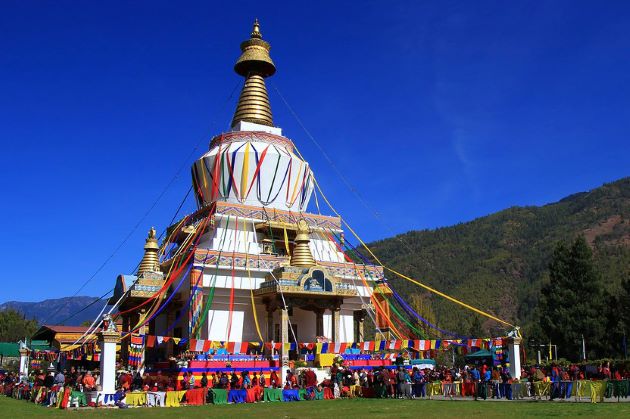 Day 02: Sightseeing in Thimphu (B)
After breakfast, your adventure begins at the archery matches in the nearby stadium. Archery is the Bhutanese national sport. Next, visit the National Institute Zorig Chusum that offers a six years course on Bhutan's traditional arts and crafts that include painting, wood carving, embroidery, and statue making. Then discover the Simply Bhutan Museum, a living museum of Bhutan, resembling a typical village that promotes the cultural heritage and local lifestyle. Here, you will have a chance to wear traditional Bhutanese costumes and pose for photographs, if you wish.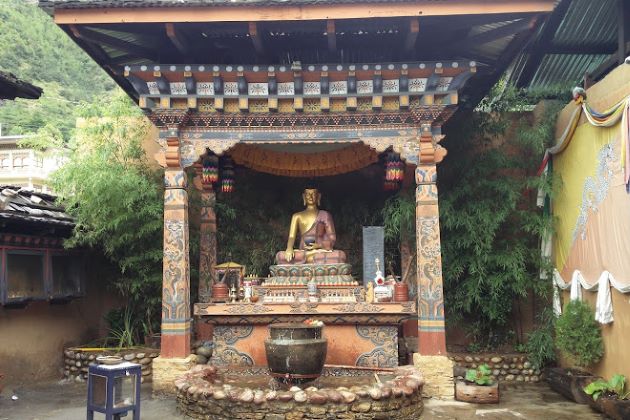 Next, stop at the National Institute of Traditional Medicine, dispensary of traditional Bhutanese herbal and other medicines. Another attraction, if time permits and if you wish is Royal Textile Academy that preserves the centuries-old living art of Bhutan. Thimphu's latest addition is Buddha Dordenma, a gigantic 177 ft tall Buddha statue on a ridge overlooking the valley.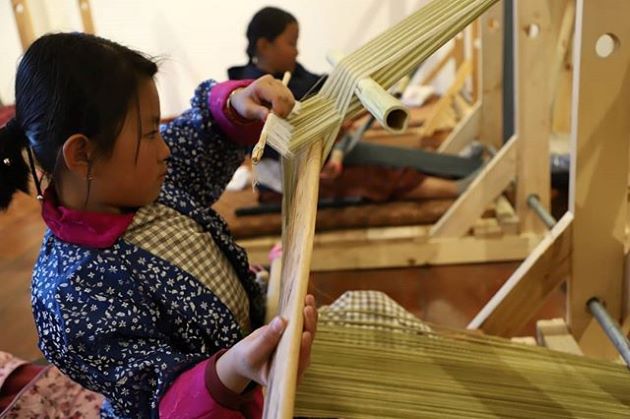 Late afternoon, take a short 10-minute hike through the forest to visit the Takin Sanctuary. Takins – a kind of sheep by way of antelope, are the National animals of Bhutan and believed to exist only in Bhutan Himalaya. On the way back to our hotel, stop at the Zilukha Nunnery in Drubthob Goemba, home to 40-60 Buddhist nuns. Finally, visit the Trasichoe Dzong that houses the Royal Throne, National Assembly, and the seat of Chief Abbot of the central monastic body. Overnight in Khang Residency or similar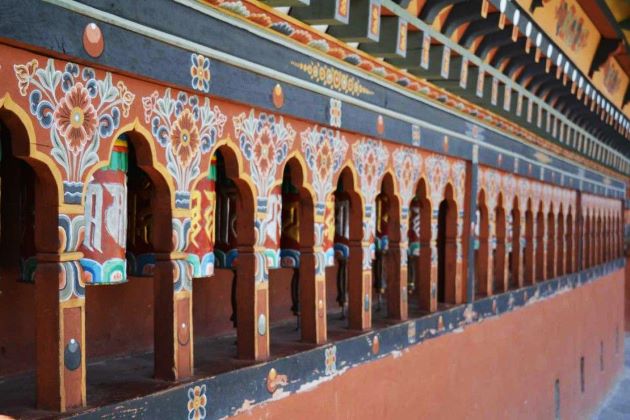 Option: You can take a two-hour-long hike (round trip) to Tango Goemba monastery. It is Bhutan's highest learning center for Buddhist studies. With luck, the monks will be in recess, and you can join them for tea. Cheri Goemba Monastery is situated atop an adjacent hill and if you wish, you can attempt this hike as well. Allow another two hours for this trip.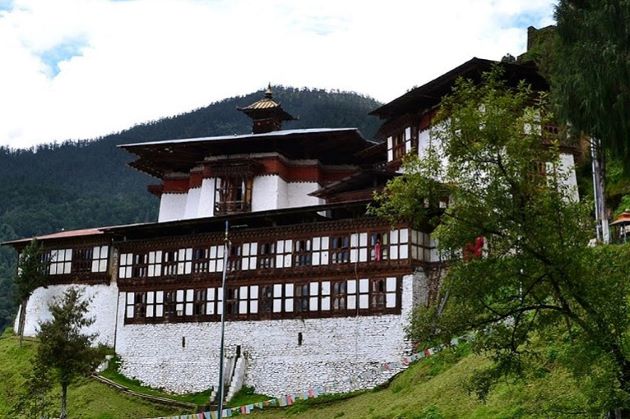 On our way back, stop at Pangri Zampa Temple – an astrology school for the state clergy. More than a hundred monks study astrology in this center and welcome the public if anyone wishes for consultation. A week-advance notice is requested for scheduling purposes, though.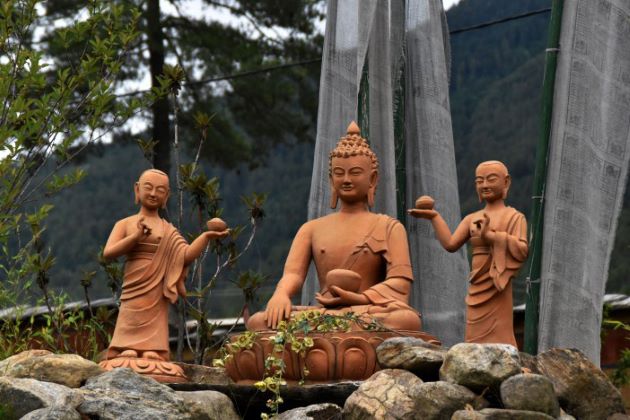 Day 03: Thimphu – Paro (B)
After breakfast, continue your sightseeing in Thimphu to visit the Great Buddha Dordenma – a gigantic Shakyamuni Buddha statue that you may have already seen almost from everywhere in Thimphu. Then visit Bhutan's General Post Office where you can make your stamps! Next, head to the Gagyel Lhundrup Weaving Center, a private enterprise where you can see women weaving (except on Sunday). You are also able to buy some garments here.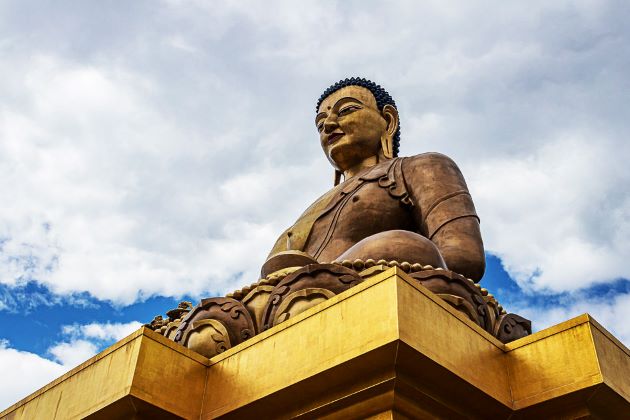 There are some more attractions in Thimphu such as the Institute for Traditional Arts and Crafts, National Institute of Traditional Medicine, National Library, etc. Based on available time and your interests, your guide will adjust the itinerary. After lunch, transfer to Paro
You also have an option to travel to Chele La Pass at the height of 3809m which offers a panoramic view of Paro Valley on one side and Haa Valley on the other side. On a clear day, enjoy the views of the snow-crowned mountains of the Himalaya. From the pass, hike down the slopes to Kila Gompa that takes about one and a half-hour. There are around seven small temples and several retreat huts built into a dizzying sheer cliffside, where between 30 to 70 nuns live in self-imposed isolation. You learn about the lifestyle of nuns in the monastery. From the nunnery, car parking is about 10 minutes downhill. Overnight in Khangkhu Resort or similar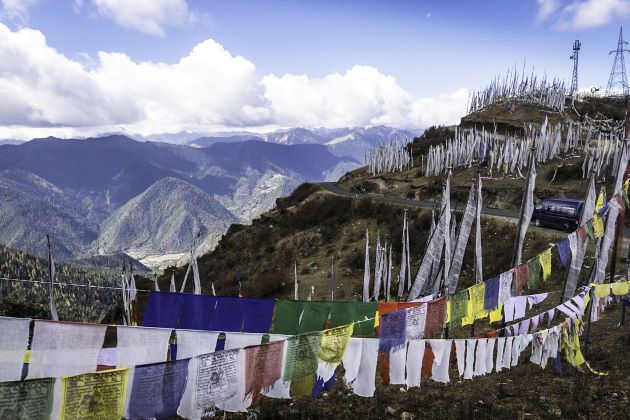 Day 04: Discover Taktsang Monastery (Tiger's Nest) (B)
After breakfast, transfer to the famous Taktsang Monastery, also known as the Tiger's Nest, a highlight of any trip to Bhutan. The monastery is dramatically perched on the edge of a 4000-foot cliff above the valley floor; it is an unbelievable sight. The hike up is less than three hours. With a prior arrangement, ponies can take us two-thirds of the way up, but no further. Legend has it that Guru Padmasambhava, known as Guru Rinpoche by Tibetans and Bhutanese, flew on a tigress from Tibet and landed at the monastery's site. Guru meditated in a cave here, it is said, and subdued the local demons and established the supremacy of Buddhism in Bhutan.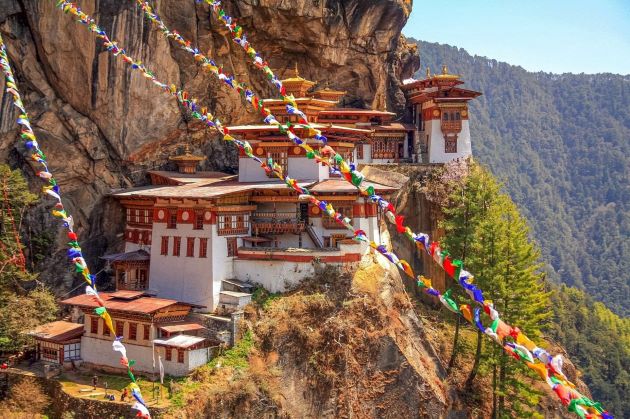 On the way back to the town, detour to the ruins of the historic Drukgyel Dzong. It was built in the 16th century to mark the Bhutanese victory over the Tibetan invaders. Then stop to visit the ancient Kyichu Lakhang Temple, notable as one 108 temples that King Songsten Gampo of Tibet built miraculously over a single night in the 7th century in order to subdue a demoness!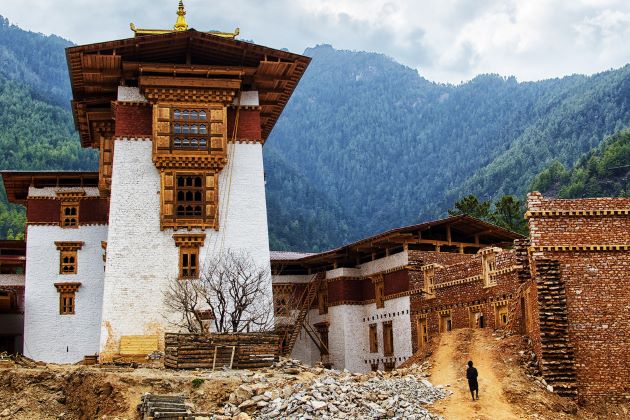 Late afternoon, visit a farm family and their colorful farmhouse, made up of wood without the use of a single nail! With prior arrangement, we can share a traditional meal with the family.
Experience Traditional Hot Stone Bath (Optional):
After an energetic day, you should relax with a traditional Bhutanese Hot stone bath, an ancient Bhutanese method of curing skin ailments, joint pains, hypertension, stomach disorders, arthritis, and many other diseases (additional cost).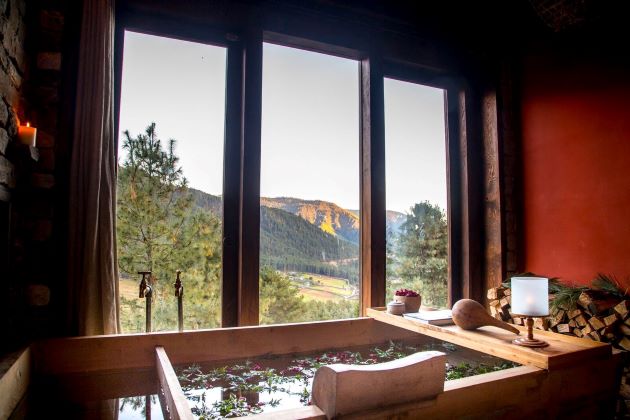 Day 05: Paro Departure
After breakfast, your guide and driver will see you off at the airport. Trip ends.